The Penny War has begun!
You can keep sending you change and other donations throughout the week.
This will be the only fundraiser this year, so thank you for your contributions!
(See flier below for official rules)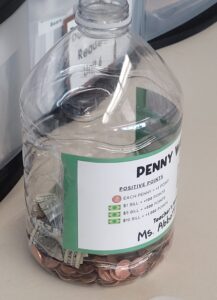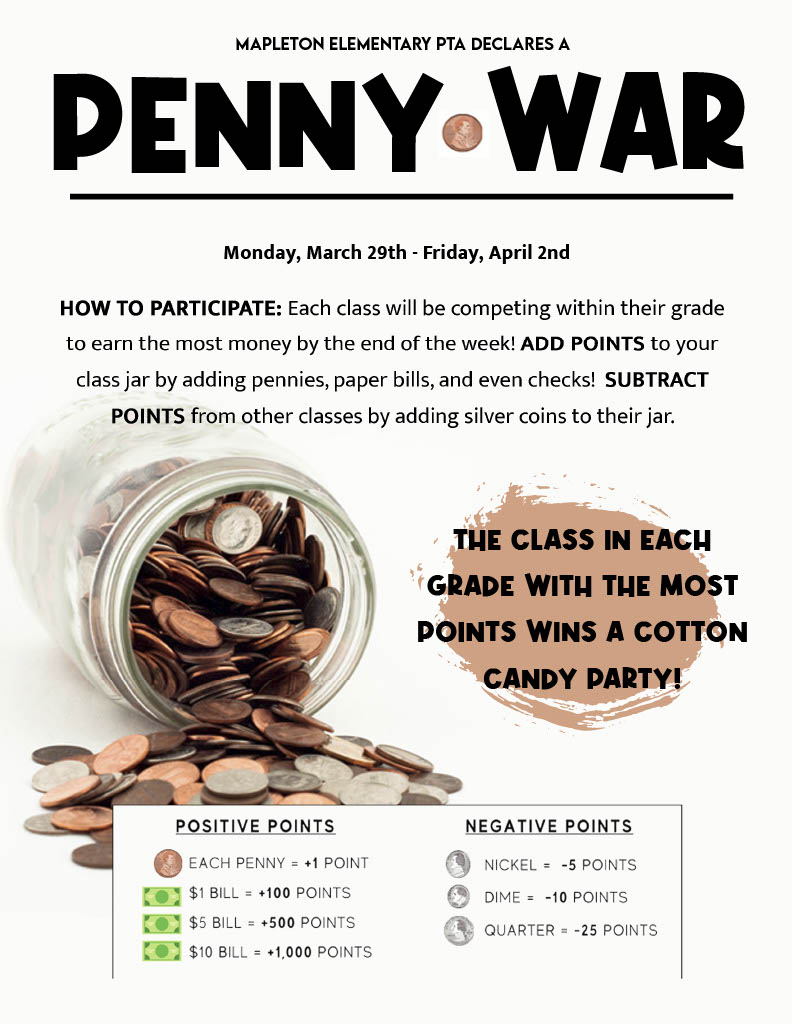 (Golden dollars count as positive points and will not be counted with the silver coins).