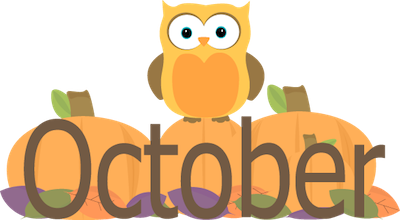 First Week of October Events
First Week of October Events
Welcome to October! It's a going to be a busy week at Mapleton Elementary.  Make sure you have all of this week's events marked on your calendar.
#1 Monday, October 2nd, 5:30-8:30pm, is our Magical Family Night Fundraiser at the school.  Pick up your pre-purchased tickets in the office any time on Monday or when you arrive that night.  We are looking forward to a fun evening with activities, food and a magic show!
#2 Wednesday, October 4th is National Walk to School Day.  All students are encouraged to walk or bike to school that day, if possible.  Students who ride the bus will get the chance to walk around the playground to emphasize healthy activity and exercise as well.  All students will get a healthy snack as they enter the school that morning.  Remember to have students wear their school shirts!
#3 Thursday, October 5th all Reflections Contest entires are due by 9:00am.
#4 Friday, October 6th will be our monthly Box Tops Store during lunch.  Please make sure to send Box Tops that are not yet expired and are clipped.  Thank you!