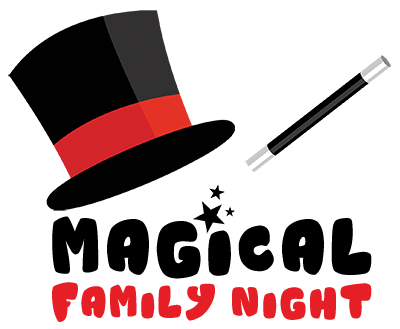 Magical Family Night
Magical Family Night
We are excited to announce this year's PTA Fundraiser! Please mark your calendars for our Magical Family Night on Monday, October 2nd, 5:30-8:30pm.  We will have a fun night for families that includes dinner, magic show, silent basket auction, treats & activities at Mapleton Elementary.
______________________________________________
MAGIC SHOW:
Magic Show tickets are limited and will be sold on a first come, first serve basis.  Show times are 6:00pm and 7:30pm and the show runs for 1 hour. Tickets are $5 per person or $25 per family.  
DINNER:
Dinner will be served from 5:30 to 7:30pm. A meal will include a hot dog, chips and a drink.   The night of the event meals can be purchased for 4 punches using a punch card.
PUNCH CARDS:
Buy punch cards to use for activities, prizes, treats and food.  For $5 you get 5 punches, for $10 you get 12 punches and for $20 you get 25 punches.
CONCESSIONS:
If you are willing to donate any store bought baked goods or treats to be sold that night, please contact Emily Warren at [email protected].
SILENT AUCTION:
Baskets will be provided by each classroom to be auctioned off.  The auction will be open from 5:30 to 7:15pm.  Baskets will need to be paid for and picked up between 7:15 and 8:30pm that night.
______________________________________________
Purchasing tickets online is no longer available.  Magic show tickets, food tickets and punch cards can be purchased the night of, first come first serve until the seats and food are gone.
All pre-purchased tickets and punch cards will be available to be picked up from the office by an adult on the day of the event or when you arrive that night.
Thank you for your support!  We look forward to seeing you at this fun event!!